Spence Construction has been building in South West Victoria for over 48 years.
Originally operating in the Colac Otway region the company has experienced consistent growth and now delivers high quality commercial and residential projects throughout Melbourne and South Western Victoria.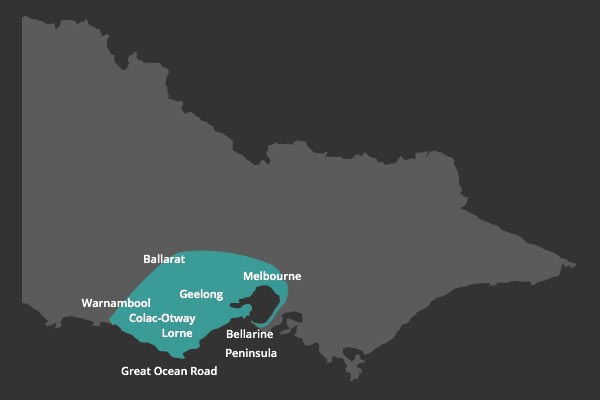 We service the following areas:
Melbourne
Ballarat
Bellarine Peninsula
Geelong
Lorne
Great Ocean Rd
Warrnambool
Colac-Otway
We operate from our offices in Geelong and Colac providing a full range of commercial and residential construction services.
Our sites are managed by our own site managers and foreman who are full-time employees of the company.
We also have a team of highly experienced and skilled carpenters who are also full-time employees of the company.
We also operate an award-winning in-house joinery service
Directors
Glenn, Matt & Shane all work full-time in the company. In addition to their roles as Directors, on a daily basis they are closely involved in project management and contract administration for all their projects.  This includes working alongside key people in all areas of the business including Finance, IT, OH&S, Procurement, Estimating, Human Resources and Administration.
Continual investment in their people, technology, resources, and plant and equipment is seen as a way of ensuring that their team is always in a position to take advantage of opportunities that arise.
As a result, the Directors see the development of their people and products as a key factor in maintaining a sustainable rate of growth.
Our People
The Spence construction team includes project managers, estimators, contract administrators, site foreman, carpenters, joiners and apprentices.
Supporting the construction team is a highly professional finance, administration and IT function.
Our team is professional, driven, consistent and considerate.
Our team culture places an emphasis on work life balance with a commitment to a healthy family-orientated workforce.
Our people define who we are – the awards we win; the clients whose dreams we make into reality – our people make this happen.
It is their passion for building, their commitment to achieving excellence, their relationships with each other and with the clients, architects and subcontractors that drives our success.
It's all about trust; the sort of simple trust that comes from years of working together.  We simply create an environment where our people are free to express themselves, and allow them to do what they are good at – complete project after project to exacting standards, on time, and on budget – always."
Glenn, Matt & Shane